AIRBAGS
FMX LANDING AIRBAG
The Touring Shows Favorite!
Our FMX Landings are a true game-changer. The truely portable landing for touring shows or for practice at your compound. Stay safe while sending it and pushing your limits.
PRODUCT KEY FEATURE #1
The Most Efficient Airbag for Shows and Events
Packs down small, easy set up and transport- saving you time and money
No costly scaffold or dirt landings needed for touring
More safety means less injuries and more riding
Suitable for quadbikes, buggy, snowmobiles and anything else you want to land on it
The BAGJUMP FMX Landing Bag is a game-changer in the freestyle motocross industry, offering easy and uncomplicated handling. As it sets up and packs up in no time, it saves time and budget compared to the classic scaffold or truck landing solutions. Trusted by professionals, it sets a new standard for efficiency, performance and safety in FMX touring shows and events.
PRODUCT KEY FEATURE #2
Unmatched Safety for your wildest jumps
Slanted backside and smooth transitions for the best landing experience
No bounce, whether the bag is set stiff for events or in a softer setting for practice
Best materials in the business ensuring your airbag is reliable all the time
The BAGJUMP FMX Landing Airbag sets a new benchmark for safety during practice and shows. Its innovative, patented shape with a slanted backside and smooth transitions ensures the most superior landing experience on an airbag. The internal bag structure eliminates any potential bounce, whether the bag is set stiff for competitions or in a softer setting for practice sessions. The airbag's design guarantees the absence of hard objects inside, making every landing as safe as possible, regardless of the impact location.
PRODUCT KEY FEATURE #3
Superior materials to withstand the heaviest landings
Custom manufactured materials to provide a safe platform for the toughest landings
Durable topsheets resist damage from FMX crashes.
Special coating provides excellent grip for bikes but allows helmets to slide, ensuring maximum safety
Our custom manufactured materials for the airbag bodies are extremely tough to withstand the heaviest FMX landings. The topsheets we are using for our FMX Landing Airbags can easily take hits from an FMX footpeg or handlebars without getting cut up. Our special coating on the topsheet grips a dirtbike / bike tyre very well, but allows a helmet to slide.
In an industry where lives and livelihoods are at stake every night, we play our part in ensuring the show never stops!
FMX LANDING AIRBAG FMX LANDING AIRBAG FMX LANDING AIRBAG FMX LANDING AIRBAG FMX LANDING AIRBAG FMX LANDING AIRBAG FMX LANDING AIRBAG FMX LANDING AIRBAG FMX LANDING AIRBAG FMX LANDING AIRBAG FMX LANDING AIRBAG
FMX LANDING AIRBAG
YOUR BENEFITS
Swift setup time, unmatched safety features, and handy portability make our FMX Landing Airbag the go-to solution for FMX touring shows and personal practice alike. Bring your BAGJUMP FMX Landing Airbag with you wherever you want to get air.
QUICK SETUP
You can have your entire setup all ready to go for a session in under one hour setup time!
NO DIRT REQUIRED
Just set up the BAGJUMP FMX Landing Airbag wherever and whenever you want to have a session
LIGHT & TRANSPORTABLE
Our custom-manufactured materials are impressively tough yet super-light, allowing for easy transport between events or compounds.
NO-BOUNCE FORMULA
We have perfected our internal structure to eliminate all rebound - whether you want it set stiff for events, or soft for practice.
Toughest TOPSHEET
Our durable topsheets absorb FMX footpeg hits, is grippy for tyres, but allows helmets to slip for maximum safety
Branding Opportunity
Sponsors know the viral potential of placing logos on FMX landings during shows and events!
FMX LANDING AIRBAG
WHY BAGJUMP?
FMX Freestyle is among the most dangerous activities in the world. Find out why the pro's choose BAGJUMP when it matters!
Learn more
Our production facility is ISO9001 quality managment certified. All BAGJUMP products are internationally certified by the TUV Austria for quality and safety. We have been actively helping on the board of various committees such as ASTM, ATPA, BSI or the DIN EN ISO to  write the various industry standards for your safety.

While cheaper airbag options may exist, consider why those pushing the limits of human potential choose to invest in our products. The answer lies in the peace of mind our products provide. With us, there's no fear of a blowout on a mountainside or in front of thousands of fans. For those who make a living in this daring pursuit, that reassurance holds immeasurable value.
Our research and development partners Heytex of Germany are the world leader in the production of high-quality functional textiles. On three continents, Heytex covers a large product portfolio which offers their customers the best solutions from sporting to industry applications. Heytex have over 100 years of experience in R&D and production with certified quality and state-of-the-art technology!
All BAGJUMP products are manufactured in Europe with the lightest and most advanced materials in accordance with the highest safety and quality standards anywhere.
FMX LANDING AIRBAG
GET INSPIRED
See some of the best examples of the BAGJUMP FMX Landing Airbags in action both in extreme sports shows and in private training sessions!
FMX LANDING AIRBAG
ADD-ON PRODUCTS
PRESSURE ALARM
Instant audio-visual signaller should the BAGJUMP Airbag ever lose pressure (power cut, puncture etc.).
Buy now
MOONBOOTER WEDGE
Our inflatable wedge under the landing heel can change the height or angle of the landing with the push of a button. Multiple wedges can be used on a single BAGJUMP Airbag.
MODULAR CONNECTION
Connects two BAGJUMP FMX Landing Airbags together to double the width of your landing unit for shows and big sessions.
PRACTICE EXTENSION
To extend the runout of your landing. Detachable extension for a longer and therefore safer outrun to practice new tricks with additional safety.
EXTRA GRIP TOPSHEET UPGRADE
Extra Grippy Topsheet (additional charge). Our FMX Topsheets allow your protective gear to slide safely but offer maximum grip for your tyres. The Grippy Topsheet upgrade has perfect grip even in rain or snow for your bike / buggy tyres.
SOFT-TOUCH SIDEWALLS
'Second skin' for your BAGJUMP Airbag sides which are fully digitally printable for branding purposes. Easy to change or replace.
TRANSPORT CART
For the purposes of moving your deflated BAGJUMP Airbag around between desired locations.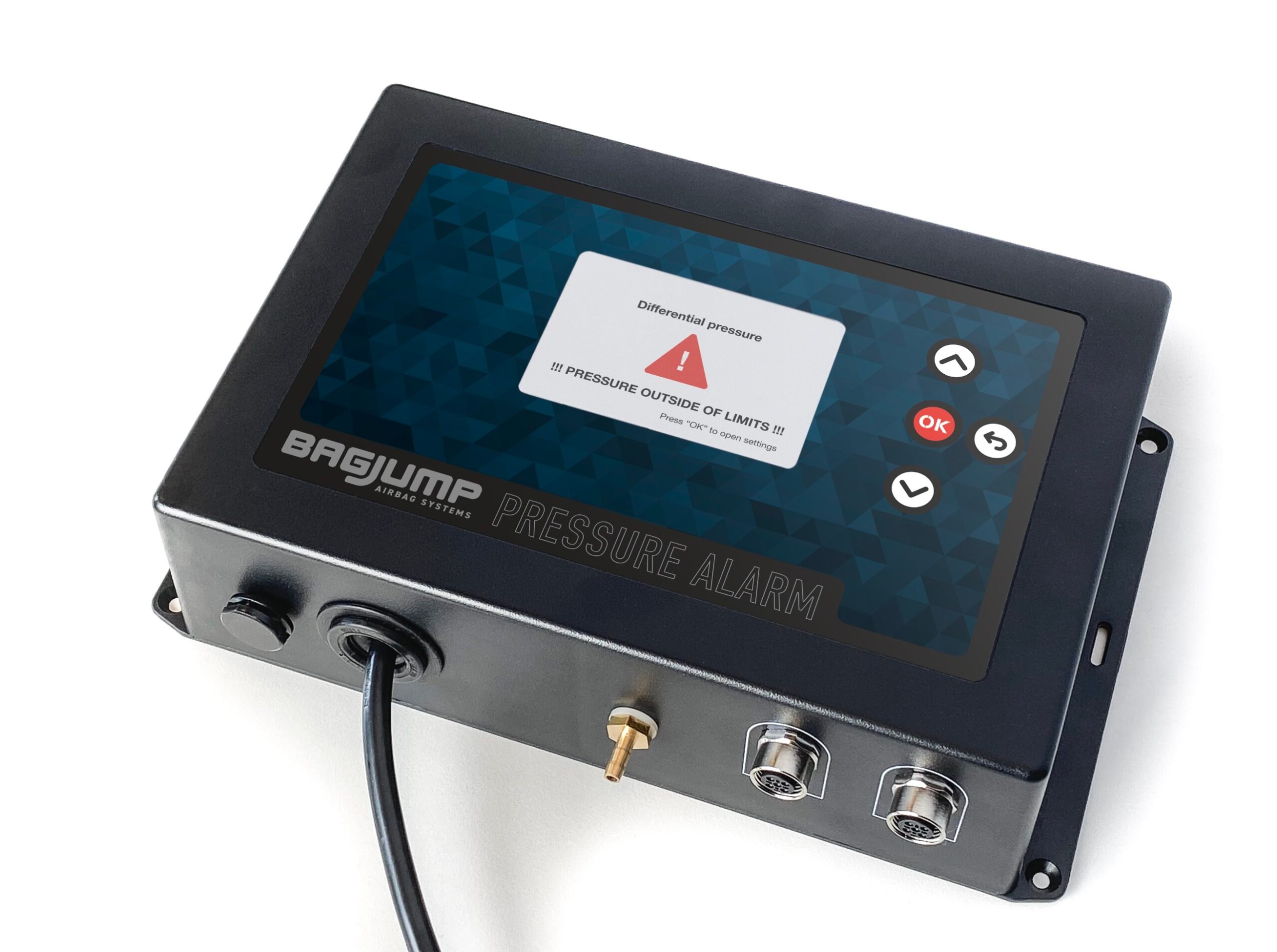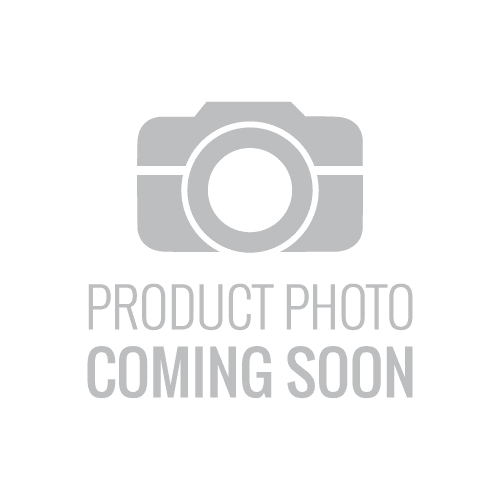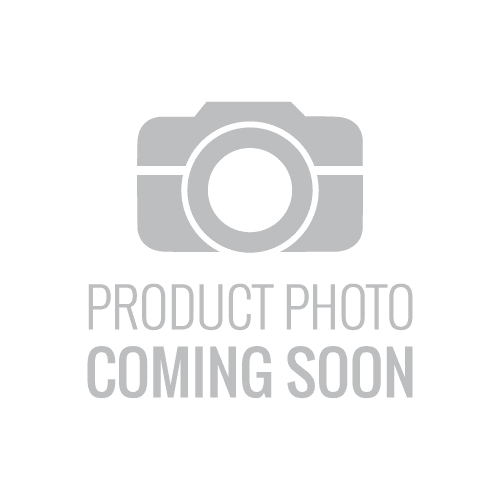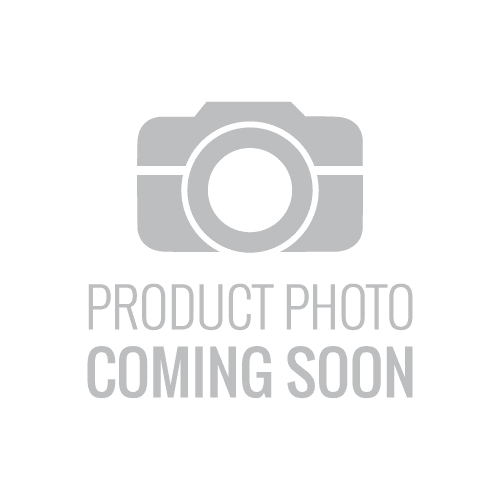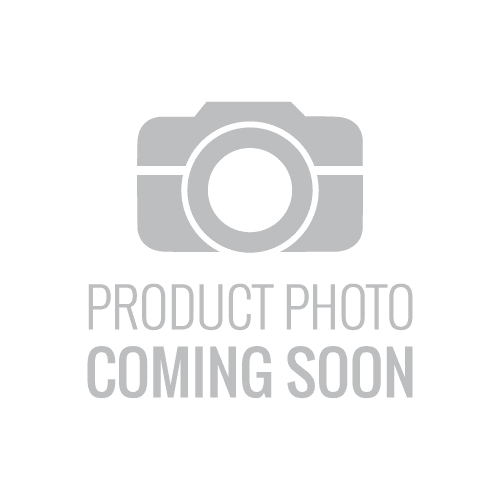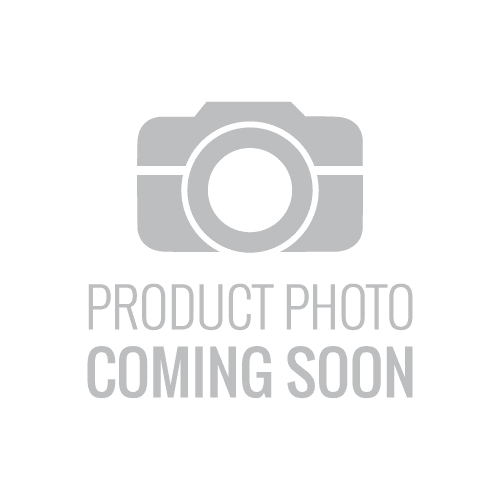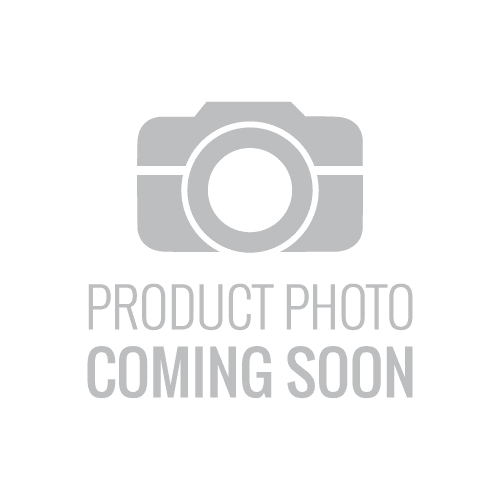 REFERENCES
TRUSTED BY THE BEST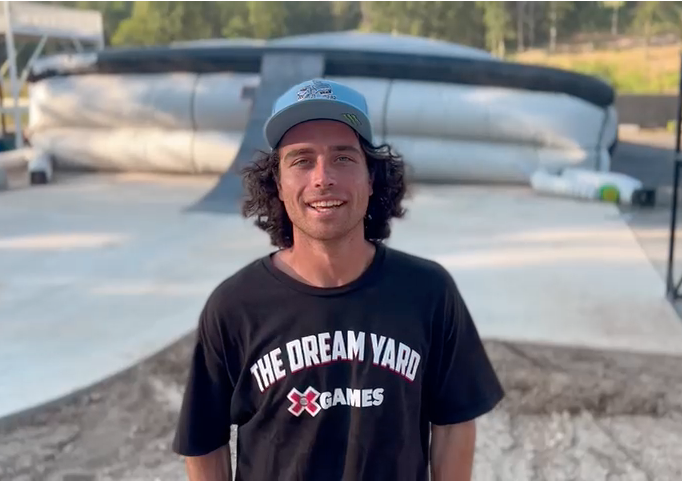 "I've used BAGJUMP for years on my property, learning new tricks and getting comfy with flips. In my opinion, the BAGJUMP airbags are the best bags you can use to learn tricks safely and not get hurt."
Axell Hodges

X Games Medalist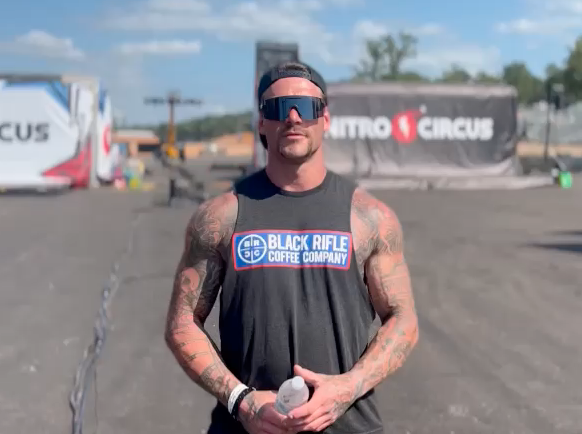 "BAGJUMP Airbags are by far the best airbags on the market, and I think this action sports world wouldn't be what it is today without BAGJUMP."
Jayo Archer

Landed the worlds first FMX triple backflip in competition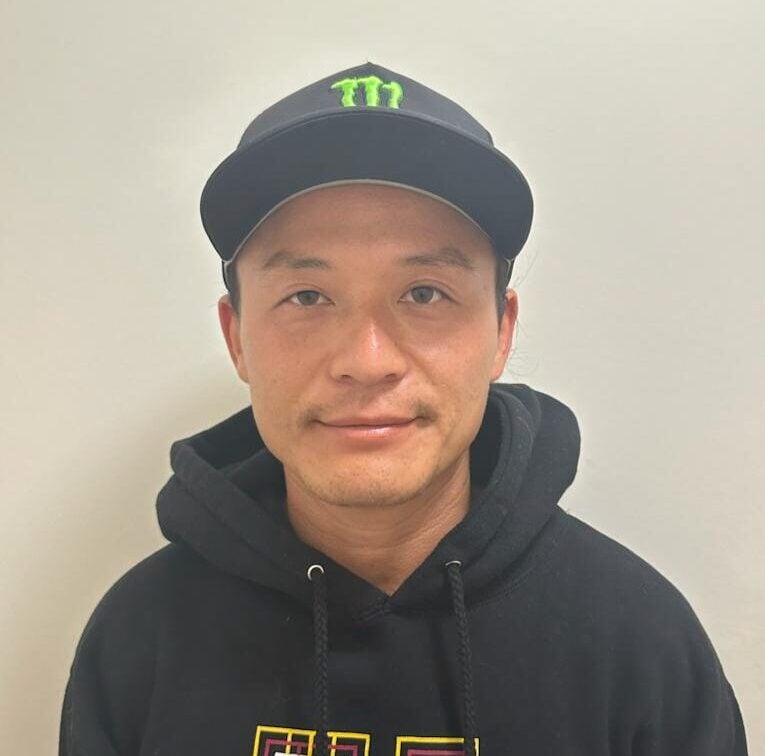 "BAGJUMP has the best feeling of all airbags I jumped. Definitely the best and safe. That's why I chose this brand. Bitch."
Taka Higashino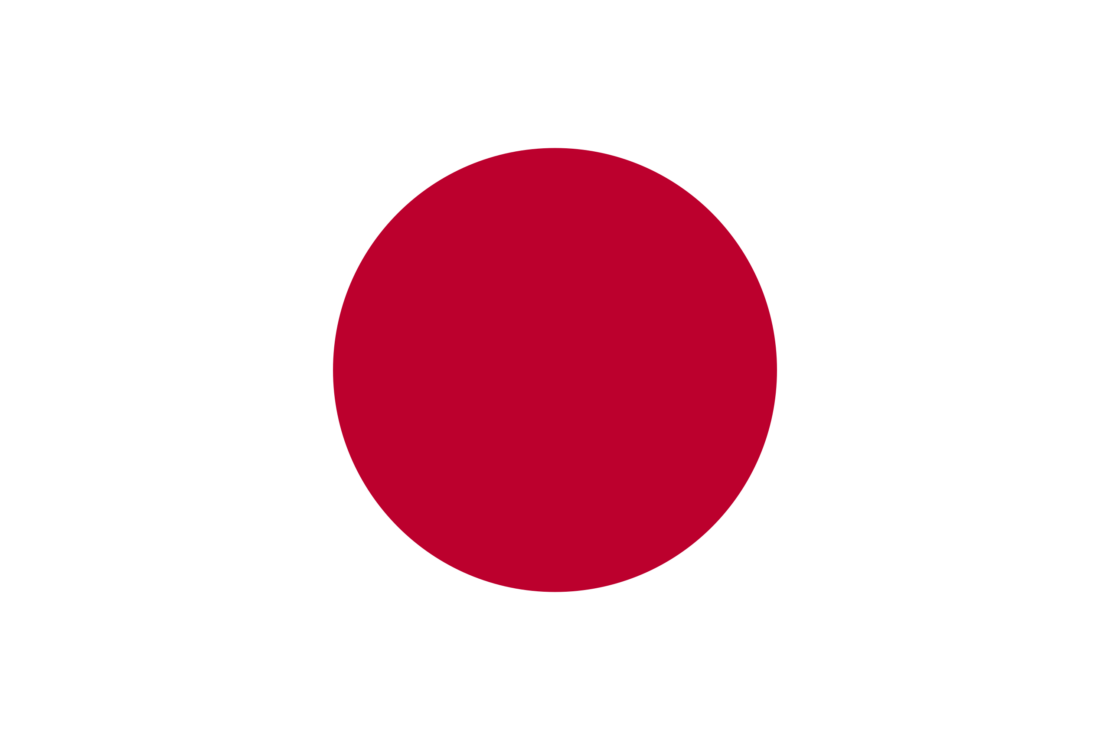 FMX Rider and multiple X Games medalist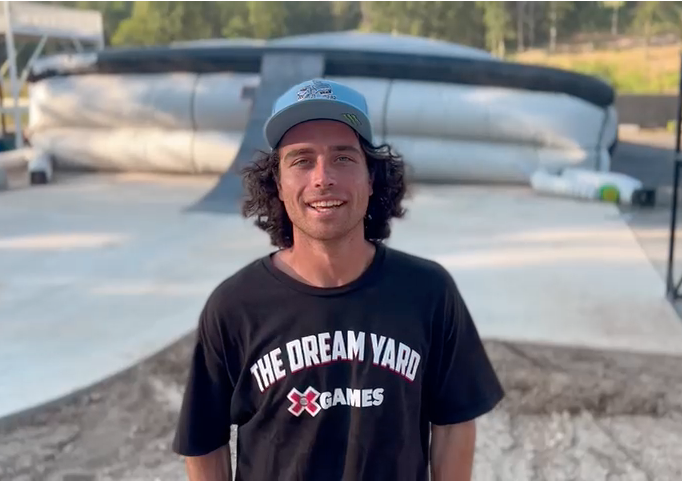 "I've used BAGJUMP for years on my property, learning new tricks and getting comfy with flips. In my opinion, the BAGJUMP airbags are the best bags you can use to learn tricks safely and not get hurt."
Axell Hodges

X Games Medalist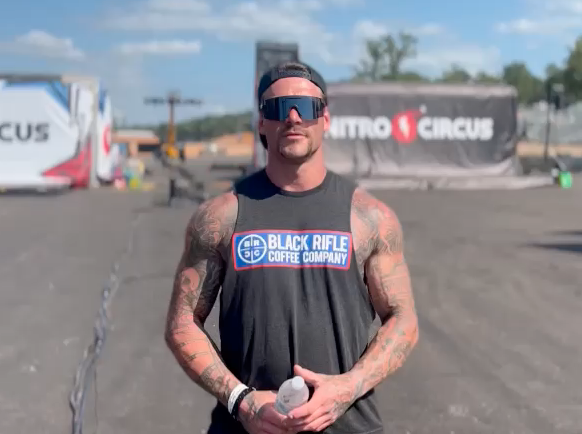 "BAGJUMP Airbags are by far the best airbags on the market, and I think this action sports world wouldn't be what it is today without BAGJUMP."
Jayo Archer

Landed the worlds first FMX triple backflip in competition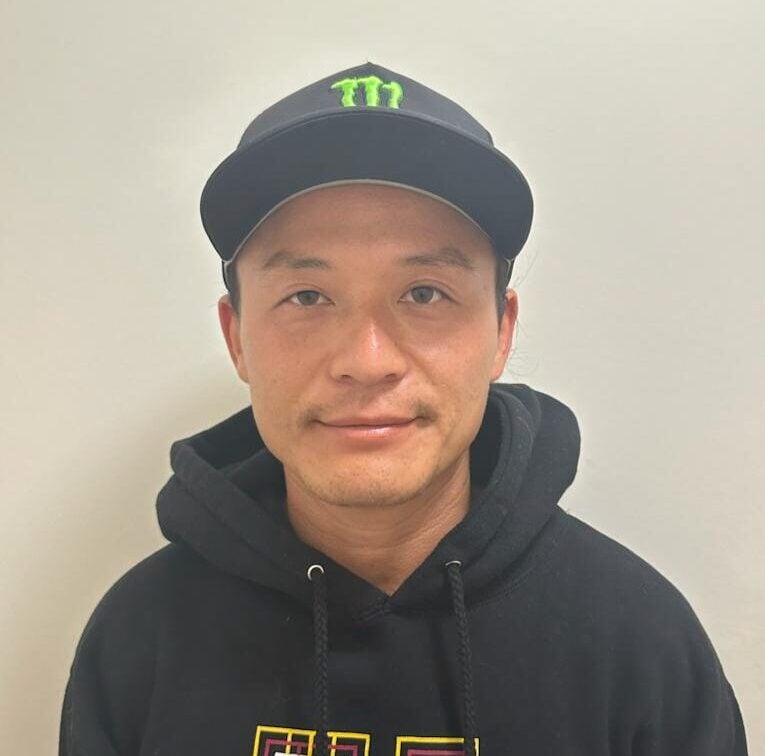 "BAGJUMP has the best feeling of all airbags I jumped. Definitely the best and safe. That's why I chose this brand. Bitch."
Taka Higashino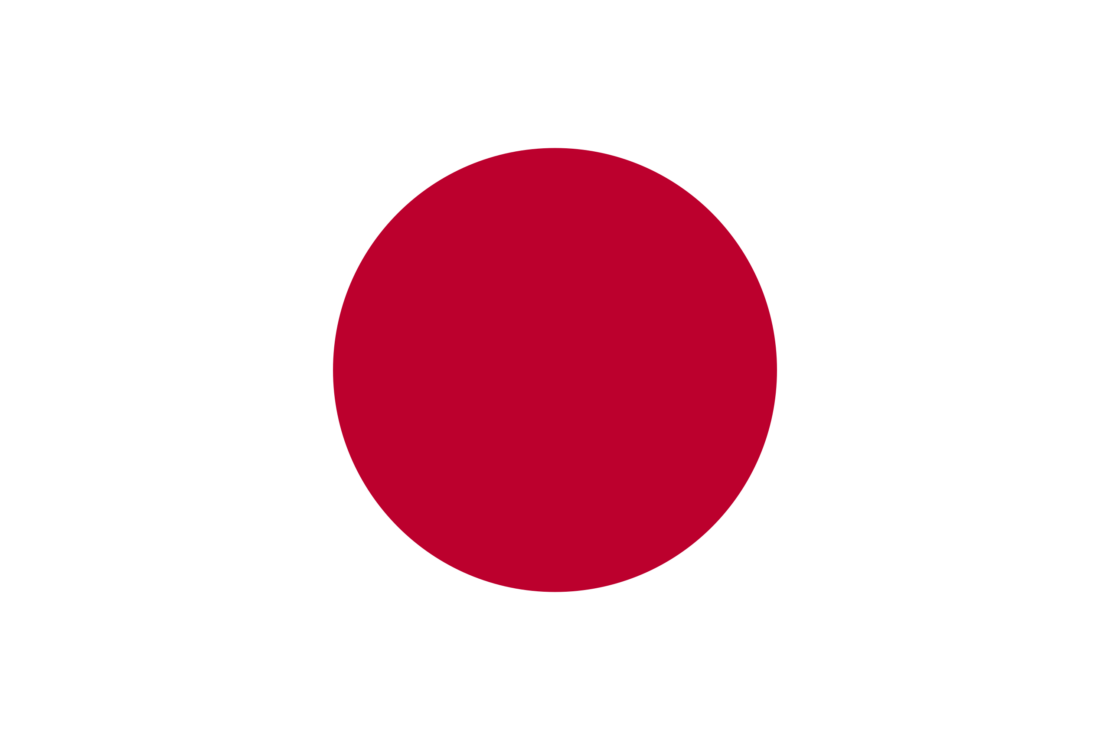 FMX Rider and multiple X Games medalist