AIRBAGS
SNOW LANDING AIRBAG
For The Most Realistic Snow Training
The Snow Landing Airbag is shaped with a downslope like a real snow landing to give athletes the most realistic jump scenario possible. The inrun, takeoff and flight curve are the same as on a snow jump with the airbag covering the entire landing area. It can be used year-round on-snow or with dryslope for freestyle ski and snowboard training. Designed for beginners and pro athletes alike.
PRODUCT KEY FEATURE #1
Safest and softest landings in all conditions
Safer and more realistic than flat airbags
Multi-compartment air pockets for the softest landings possible
Venting system allows to adjust to desired softness
Stopper wedge prevents jumpers from sliding off the sides/end
Drainage system to allow water/snowmelt to run off the airbag
BAGJUMP Landing airbags allow you to get radical winter and summer, dry slopes or snow, due to our cutting edge surface technology which allows skis and snowboards to glide along the bag in all conditions. Trying new tricks doesn't get any better than this!
PRODUCT KEY FEATURE #2
Progression From Beginners to the Olympic Athletes
Depending on your need or target group we can design the airbag/facility for you.
Smaller to medium sized airbags - Ideal for ski resorts to offer for beginners or intermediate riders attempting their first straight jumps
Larger olympic sized airbags - For professional athletes or national teams to train on-snow or dryslope
The BAGJUMP Snow Landing bag is the most revolutionary, safest platform for riders of all skill levels. Experience boundless fun and conquer your wildest tricks with confidence, as our state-of-the-art design ensures a secure environment for your progression. Whether you are training for the Olympics or you are practising your first jumps at your local snow park, the Snow Landing Airbag will soften your crashes and allow you to ride away from your trick.
PRODUCT KEY FEATURE #3
Premium Materials and Highest Quality Standards
Customized super tough ripstop topsheet with slippery silicone surface guarantees high performance
Lightweight high tear strenght airbag body material for easy setup and teardown
Double and quadruple stitching, high frequency welding and reinforcements where it matters
Superior anchor system with real seatbelt materials minimizes the risk of wind damage
European production for higher product and manufacturing quality than cheap Chinese knock-offs
We only use the very best materials by HEYtex from Germany engineered to endure the specific stresses of our products, ensuring long-term reliability and high performance. Our Snow Landing airbag topsheets are exceptionally tough, capable of absorbing hits from ski or snowboard edges without splitting, with a silicone mixed coating to ensure you always slide well if used in the winter or summer. The anchoring system, constructed with genuine car seatbelt material, forms a secure grid of straps every 60cm to keep the airbag firmly in place and minimize wind damage risks. Our products are proudly made in Europe, allowing for shorter production lead times and maintaining higher standards compared to competitors who outsource for maximum profits.
SNOW LANDING AIRBAG SNOW LANDING AIRBAG SNOW LANDING AIRBAG SNOW LANDING AIRBAG SNOW LANDING AIRBAG SNOW LANDING AIRBAG SNOW LANDING AIRBAG SNOW LANDING AIRBAG SNOW LANDING AIRBAG SNOW LANDING AIRBAG SNOW LANDING AIRBAG
SNOW LANDING AIRBAG
YOUR BENEFITS
The BAGJUMP Snow Landing Airbag offers an unparalleled training experience for snowboarders and skiers, allowing them to practice and perfect their skills during the season and off-season.
ACCELERATED PROGRESSION
Learning new tricks has never been easier with the Landing Airbag's secure and forgiving landing surface.
PERFECT GLIDE TOPSHEET
We have developed a topsheet material that allows for snowboards and skis to glide extremely well when used on-snow or with dryslope.
TOUGH CUSTOM MATERIALS
The BAGJUMP airbags are built with the toughest materials available, which are custom made and selected for each specific part of the airbag.
SAFEST SYSTEM
Trust your landings with confidence - we deliver the softest, safest and most reliable airbag systems on the planet backed by 15 years of experience in sports airbag technology.
HIGH END MANUFACTURING
Our airbags are manufactured in Europe with the best machinery and technology available, certified ISO 9001 for quality management
Branding Opportunities
Add sponsors (or your own logo) to your airbag and let social media amplify your exposure!
WATCH THE BAG IN ACTION
Watch the video and experience how the BAGJUMP Snow Landing Airbag enhances progression in freestyle snowboarding and freeskiing, catering to individuals of all skill levels.
Visit our YouTube Channel
SNOW LANDING AIRBAG
WHY BAGJUMP
BAGJUMP is the inventor, pioneer and worldwide market leader for impact attenuating airbags for sport and safety.
Learn more
Our production facility is ISO9001 quality managment certified. All BAGJUMP products are internationally certified by the TUV Austria for quality and safety. We have been actively helping on the board of various committees such as ASTM, ATPA, BSI or the DIN EN ISO to  write the various industry standards for your safety.

There is no company worldwide, which has produced nearly as many impact attenuating airbags as we have. In the process of inventing various airbags systems we have gone through the mistakes and steep learning curve of product design, manufacturing techniques and material specification. Having gone through this development process and understanding every detail makes us and our products the best and most reliable on the market.
Together with HEYtex in Germany we have developed the most advanced high end materials for every part of the airbag to make the most advanced high performance products possible.
BAGJUMP's European component supply chain mean we have shorter production lead times and higher standards than rivals who outsource manufacture to the farthest reaches of the world in order to maximise profits.
SNOW LANDING AIRBAG
GET INSPIRED
See just a few of our favourite locations for the BAGJUMP Snow Landing Airbag installations over the years!
SNOW LANDING AIRBAG
ADD-ON PRODUCTS
SOFT-TOUCH SIDEWALLS
'Second skin' for your BAGJUMP Airbag sides which are fully digitally printable for branding purposes. Easy to change or replace.
INRUN DRY SLOPE
The JF Dryski artificial snow surface is the state of the art equipment used in the best facilities and offers the best and most realistic feel for freestyle skiing and snowboarding. Enquire with us if you are interested to learn more.
PRESSURE ALARM
Instant audio-visual signaller should the BAGJUMP Airbag ever lose pressure (power cut, puncture etc.).
Buy now
WALL, FLOOR & EXIT PADDING
Side padding for Inrun Slope sidewalls- available in any shape or size, brandable, 5cm thick. Floor padding for around the BAGJUMP Airbag and/or exit, 10cm thick.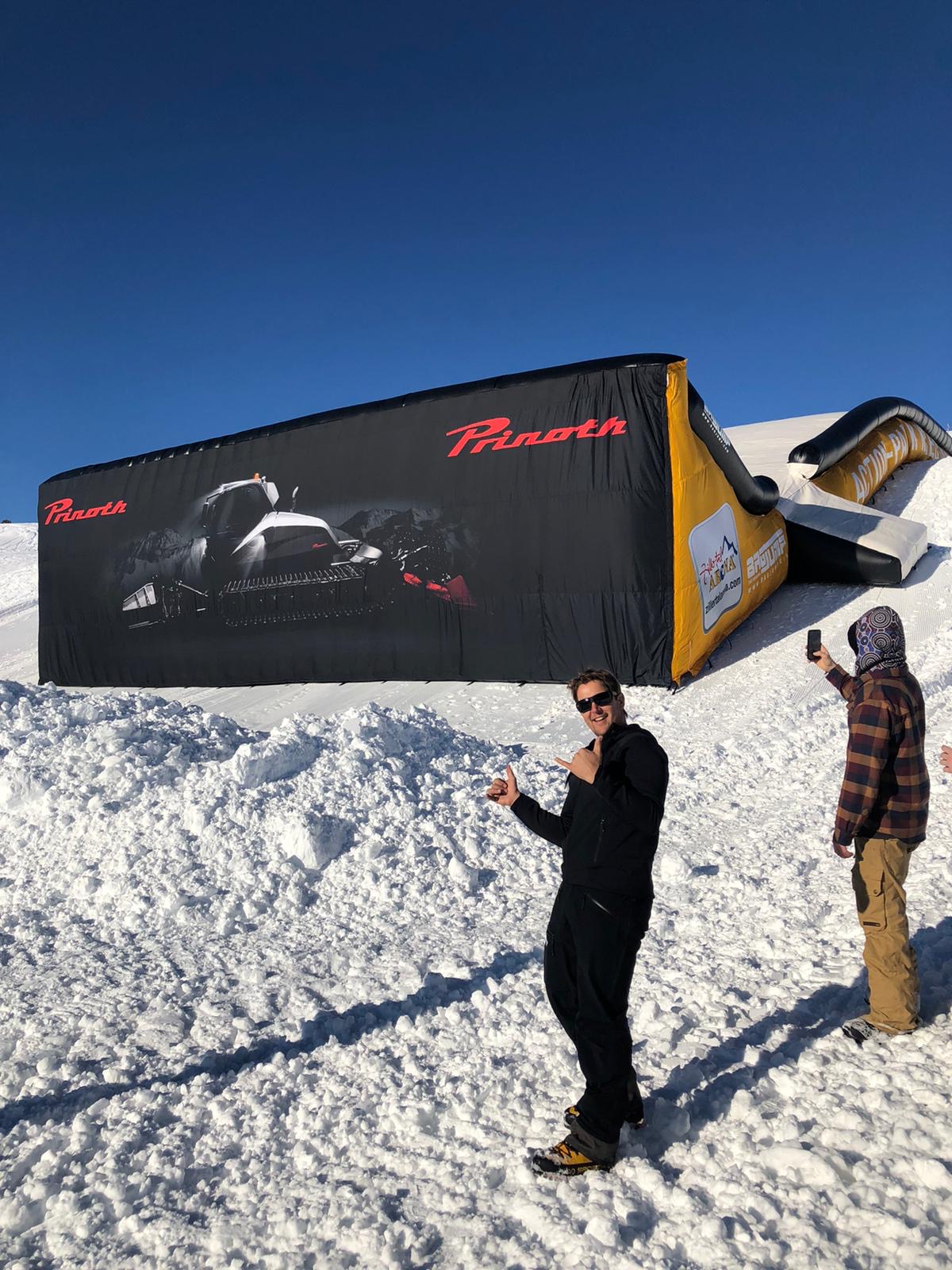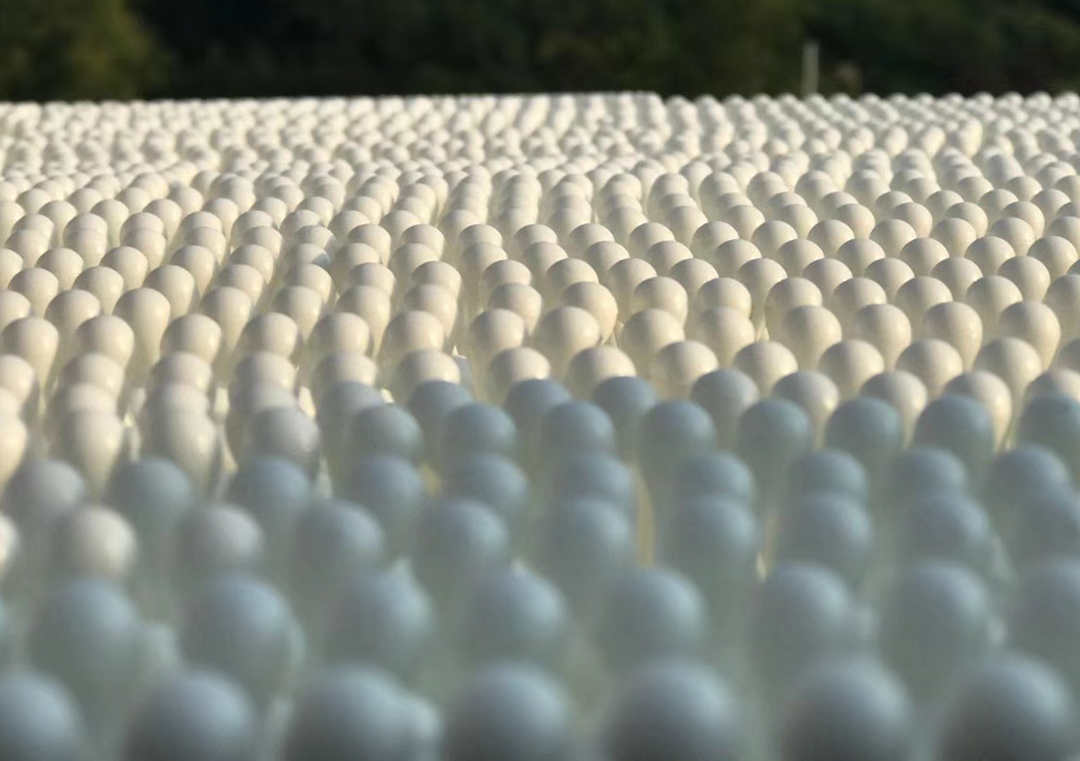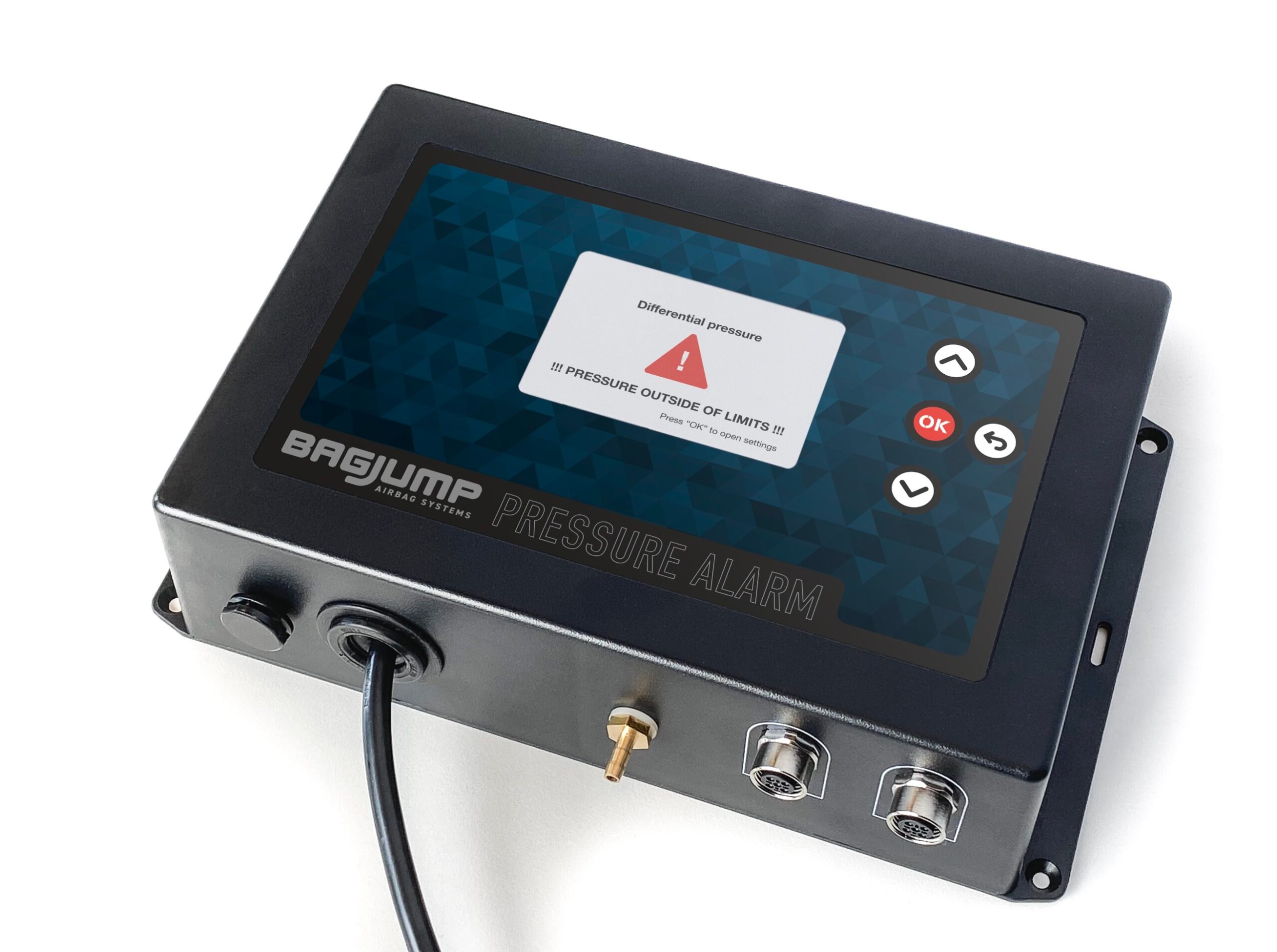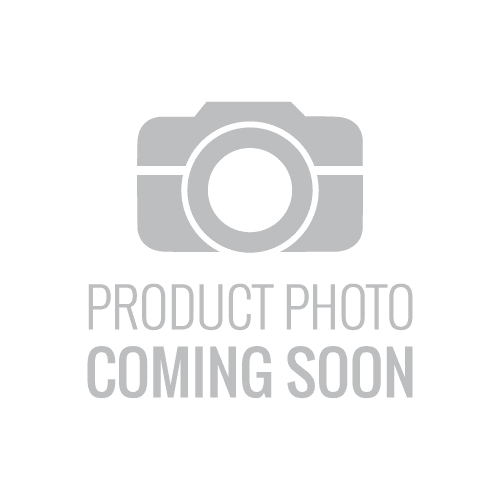 REFERENCES
TRUSTED BY THE BEST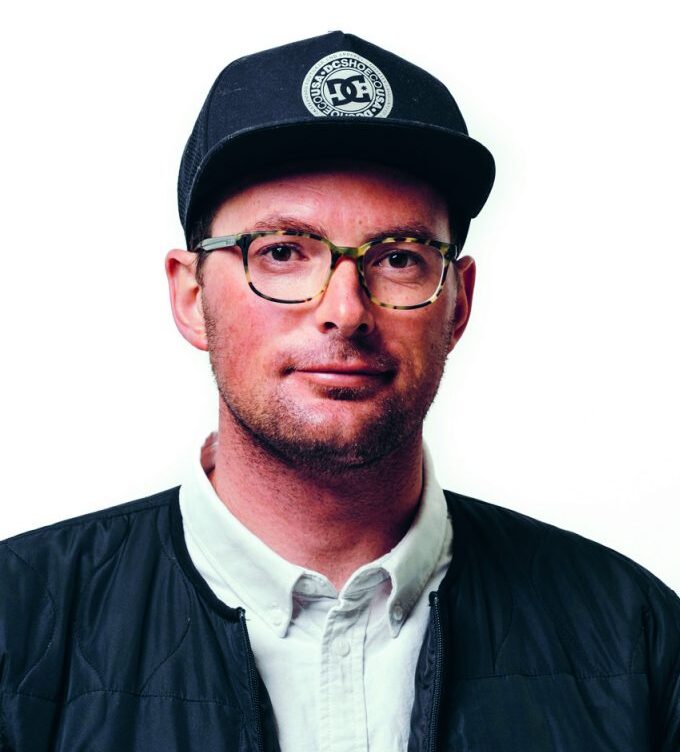 "The BAGJUMP Airbags enable athletes to put into practice progressive new tricks, before moving them directly onto snow. They have become like the performance-enhancing drug for freestyle skiing and snowboarding!"
Charles Beckinsale

Terrain Park Builder and Former Pro Snowboarder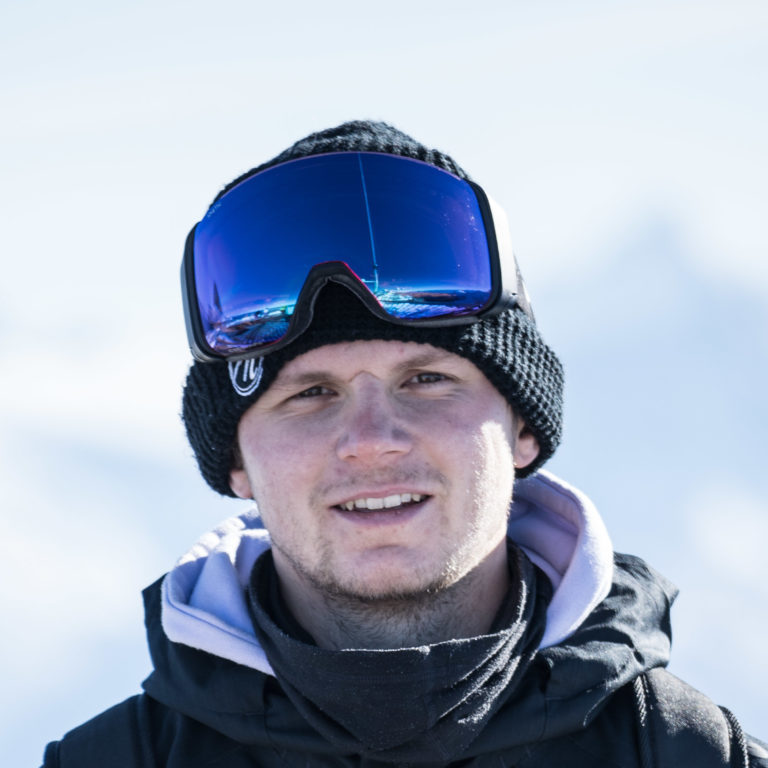 "I've done around 50 jumps on it, triples, doubles, and slammed in so many times, but never got hurt on it! I progressed so much because of this bag! Everybody can use it, it's fun, it's safe – it's just awesome for learning new tricks!"
Jamie Nicholls

Pro Snowboarder and Winter Olympian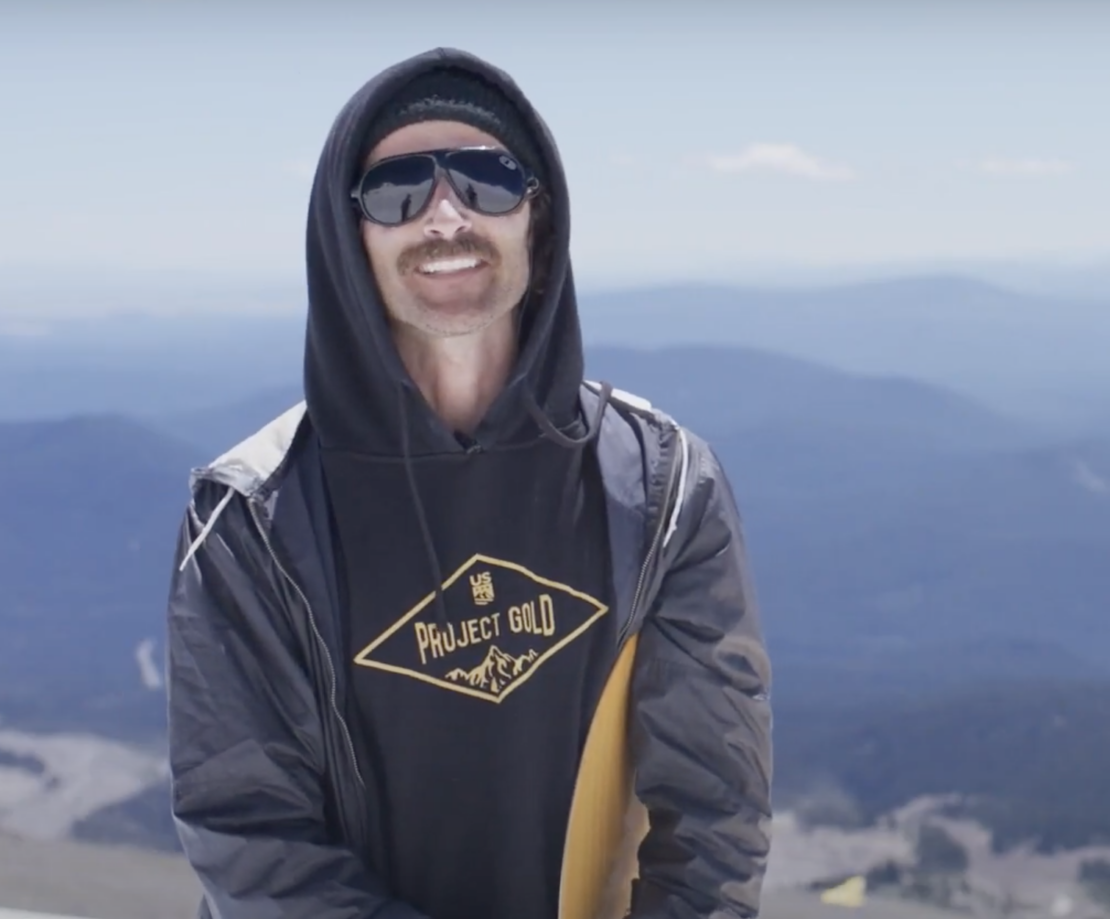 "The BAGJUMP Landing Bags are great for all kinds of skill levels. An old Coach like me can hit it and then I can also get my son on it and the development team and the pros. It really works for people who want to progress on an amateur level all the way up to the best in the world."
JJ Thomas

Snowboard Halfpipe Legend and Head Coach of the US Snowboard Team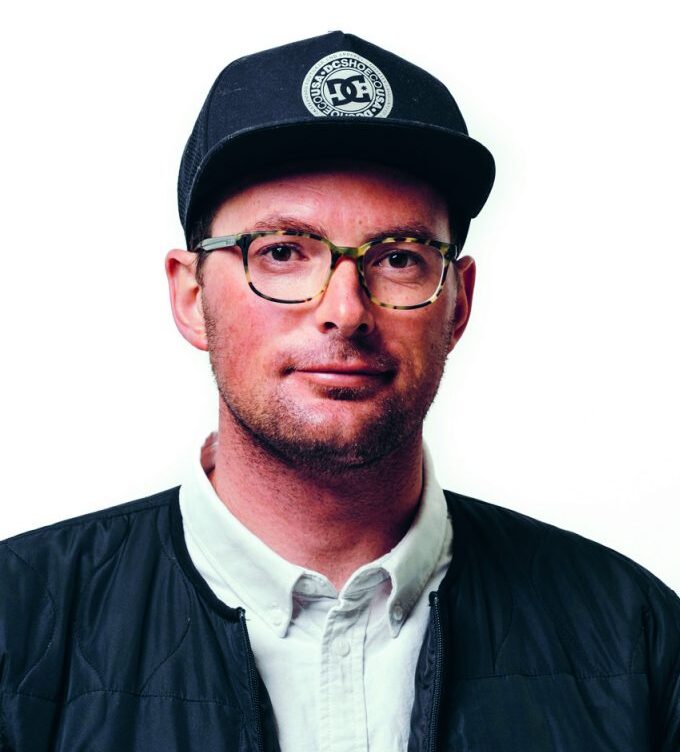 "The BAGJUMP Airbags enable athletes to put into practice progressive new tricks, before moving them directly onto snow. They have become like the performance-enhancing drug for freestyle skiing and snowboarding!"
Charles Beckinsale

Terrain Park Builder and Former Pro Snowboarder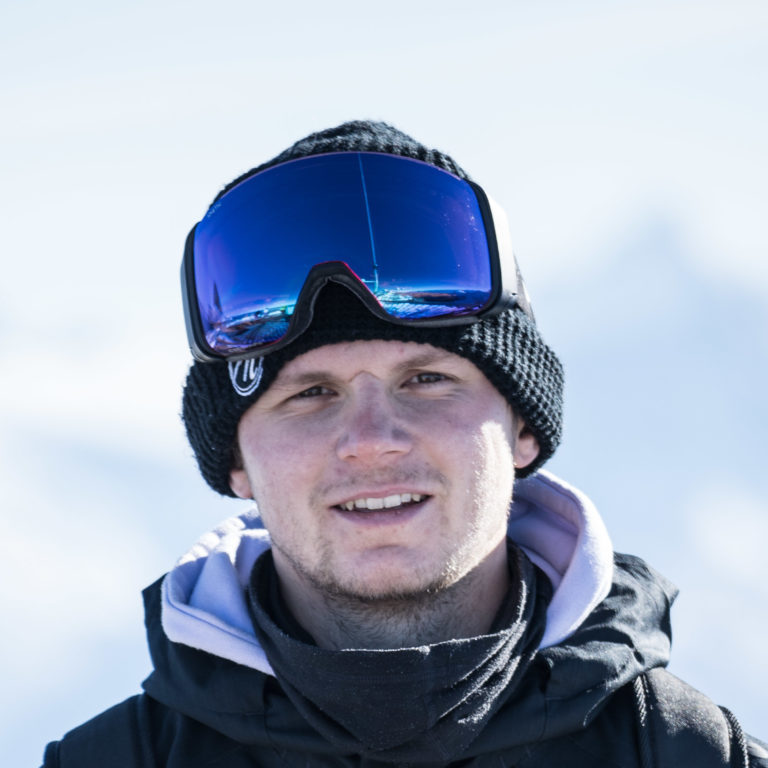 "I've done around 50 jumps on it, triples, doubles, and slammed in so many times, but never got hurt on it! I progressed so much because of this bag! Everybody can use it, it's fun, it's safe – it's just awesome for learning new tricks!"
Jamie Nicholls

Pro Snowboarder and Winter Olympian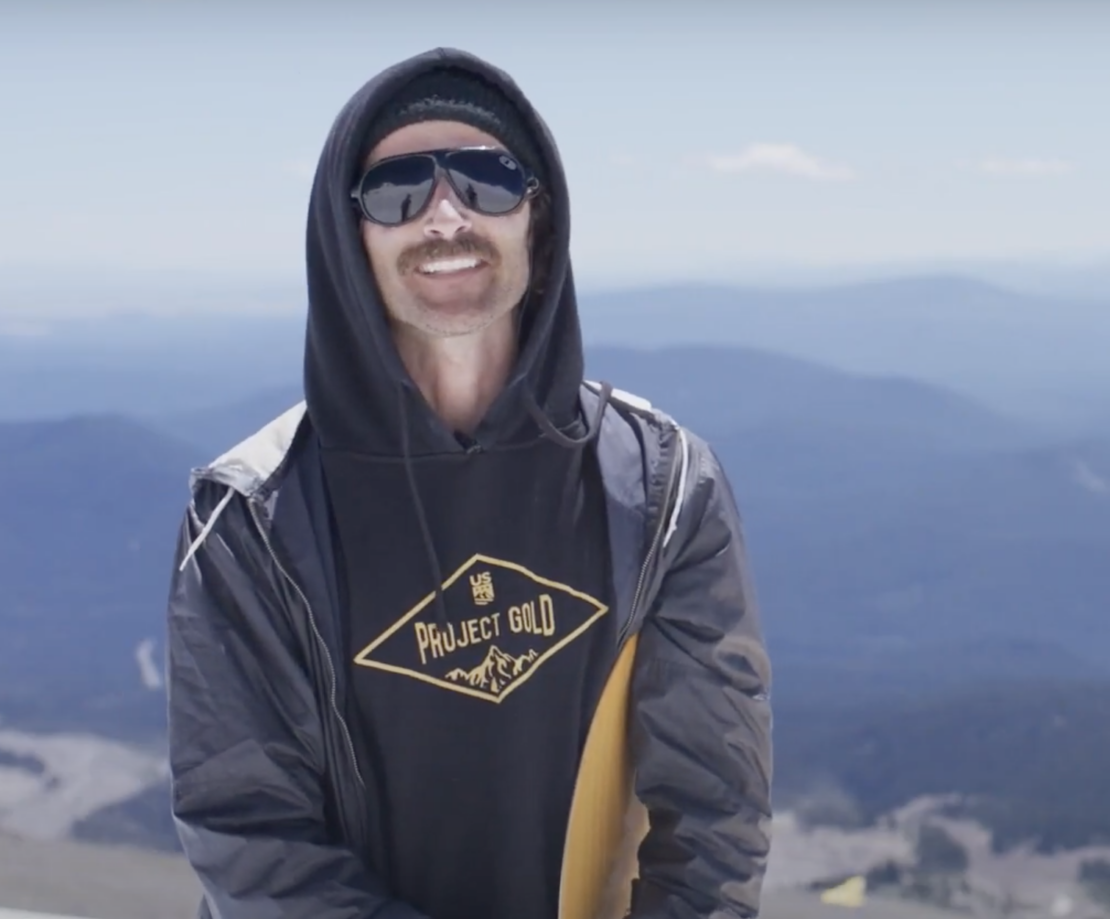 "The BAGJUMP Landing Bags are great for all kinds of skill levels. An old Coach like me can hit it and then I can also get my son on it and the development team and the pros. It really works for people who want to progress on an amateur level all the way up to the best in the world."
JJ Thomas

Snowboard Halfpipe Legend and Head Coach of the US Snowboard Team